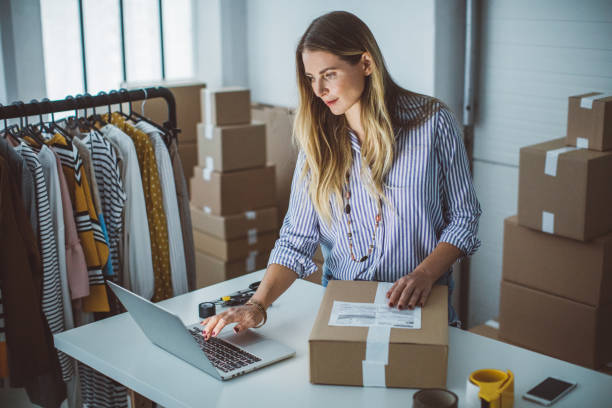 Starting a small business and turning a passion or an idea into something bigger is a dream for many Aussies. Being your own boss and building something from the ground up can be incredibly rewarding – but it's not always smooth sailing. Being a small business owner can also be incredibly challenging, requiring a lot of hard work and sacrifice, not to mention funding, planning and luck.
The best way to ensure success for your business – and avoid being one of the estimated 60% of Australian businesses that shut up shop in their first three years – is to be prepared.
To help you with this, we've put together this snapshot of 10 common challenges faced by business owners that you need to know about:
1. Limited access to cash for financial growth
Every business needs capital to get up and running, but sometimes it can be hard to get funding, even when you have a great idea. A limited credit score is a hurdle many people need to jump, and when you pair this with an unproven business model and financial background then it can be difficult to get a loan from any banks or creditors.
2. Lack of business plan 
It might be tempting to jump into the deep end when starting a new business, but you should avoid making any decisions before putting together a strong and well- thought-out business plan. This will give you a framework for how you're going to run your business and it's crucial for keeping you on track once you get caught up in the day-to-day operations, especially if you have limited human resources to begin with.
Think through the workflow and how you're going to manage important activities including managing your cashflow, working with your suppliers and vendors, training your staff and consistently providing high quality services or products. By having a strategy in place at the outset, you'll be in a better position to manage the bigger picture, measure your business against the competition and be prepared for a wide
range of scenarios.
3. Problems with cashflow 
Aside from the capital funding you'll need to get your business started, you'll also need to think about how you're going to manage cashflow so you can stay on top of expenses such as overheads and wages. Every business needs money coming in to keep functioning, so you need a system in place to ensure invoices are paid promptly so you don't find yourself in an unstable financial position and unable to
keep up.
4. Difficulty in recruiting talented staff 
Passionate, hardworking, loyal staff can be the making of a business but it's hard to attract this sort of worker when you're a new business and up against other more established ventures that might be able to offer better pay and conditions. Getting the right staff on board is also just the beginning – then you need to also consider how to retain your workers and avoid them jumping ship to bigger competitors.
5. Having trouble standing out in the market 
Speaking of the competition, other more established businesses in your market can cause you other headaches beyond potential talent drain. They can also lure away your customers. So you need to think clearly and carefully about what your business offers above and beyond the rest. Without a unique selling point, supported by a strong marketing and promotions strategy, you'll risk disappearing into the
background with your target customers.
6. Losing your passion for the business
Everyone is excited when they first launch a new business, but how do you keep this passion alive when the daily grind of running things becomes a reality. It can sometimes be hard to see beyond the endless to-do list that comes with running a business, but it's also crucial to find a way to keep that spark of excitement alive so that your staff stay motivated and your customers feel inspired.
7. Pivoting to a new business model 
As many business owners discovered in recent times during the pandemic, sometimes circumstances can change dramatically and you're forced to pivot your business. Maybe you need to offer a new product or service, or to run in a new way, or even function within a new industry. Perhaps it means you'll need to transfer your business online or find a new way to connect with your customers. Whatever happens, remaining flexible and ready for any eventuality is key.
8. Overreliance on a small stable of customers
Loyal, consistent customers are a gift for any business and should be respected and appreciated – but it's dangerous to rely on these regulars too much as it can spell disaster for your business if they suddenly disappear. Even if you have limited resources and staff, it's important to keep looking for ways to innovate and diversify your business so you are continually attracting new clients and offering new products or services.
9. Declining profits amid rising operational costs 
It's simple maths: when your expenses go up and your income drops, you're in trouble. Many costs (such as raw materials, labour, shipping and utilities) can vary depending on the market, especially as a lot of the lower cost suppliers tend to favour bigger clients so you might be forced to work with more expensive
alternatives. This can eat up your businesses profit margins in a surprisingly short time so it's important to stay realistic about what you can afford and to negotiate the best rates possible.
10. Lack of understanding in financial management 
Most people starting a new business don't have a background in accounting or bookkeeping, so keeping on top of finances can be time consuming and stressful. It's important to keep track of your paperwork, especially when it comes to paying taxes, but this can often distract you from other crucial business activities including expanding your product listings, focusing on your higher-value product offerings and
improving your customer relationships.
What's the best way to overcome these challenges?
When your time is limited, you need to be smart about how you use it. Our advice is to first focus on the areas that you are already skilled in and passionate about, including growing the business, supporting your staff and connecting with your customers.
Then identify the areas in which you lack expertise (such as financial management and hiring staff) and hire experts to do these tasks for you. Although it's an added expense at the outset, it will save you in the long run as they will get these tasks done much more effectively and leave you free to do what you do best.
CGH Accounting has a team of highly skilled and experienced accountants ready to take care of all of your tax related matters. We pride ourselves on our efficiency and will save you money by making sure you take advantage of a wide range of deductions, credits and bonuses of which you might not even be aware. We are passionate about supporting new businesses and would love to help you create a strong financial foundation on which to build the future of your business.